Laughter
The following poems are by Douglas Edward Used With Permission.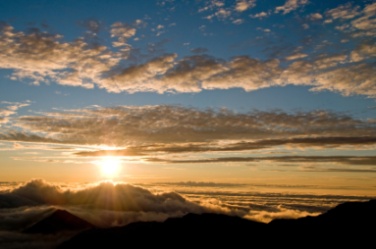 Sunset over Hawaii with clouds and sky
Free Inspirational Poems
Laughter
Laughter helps the heart.
Laughter helps the mind.
Laughter helps in every part.
Laughter helps us to unwind.
Much Hope
With hope keep the heart filled.
A joyful heart is God willed.
We find hope as we pray.
We can live in much hope, in everyday.
Continually Push
Praise God for a day anew.
Enjoy the things that you can do.
Ahead is to pursue.
Continually, push the bad times through.
Experience, the Holy Bible so true.
In Heaven
Blessed is the Light.
Love is so right.
In heaven we will delight.
Saved, in death there is no fright.
Souls forgiven, are always in God's sight.
Victories
Laughter is to be heard.
Onward is preferred.
Victories have occurred.
Enlightened is the word.
Faith
Hopefulness is the key.
Open hearts are to be.
Praying is free.
Eternity in heaven, is to see.
Content Life
On blissful things dwell.
Bad thoughts immediately quell.
A key to a content life:
A blessing comes from every strife.
Hope Galore
God gives us peace.
God gives us life that will never cease.
God gives us love and much more.
God gives us love, galore!
Be Brave
As we live everyday be strong!
Be brave as we move along!
Be bold, as by the Spirit we are being led!
Be courageous, as we move ahead!

Return To Free Inspirational Poems

Go To The Homepage From Laughter