Inspirational Quotes Poems
Inspirational quotes poems are words that are beautifully written and thoughtfully put together. They can have a lasting impression on us, as they bring the words to life.
Poems that inspire us, paint a picture that we can see again and again. As the poems are read and re-read, it is like an old friend returning to re-awaken our sences.
Please enjoy reading these inspirational quotes and poems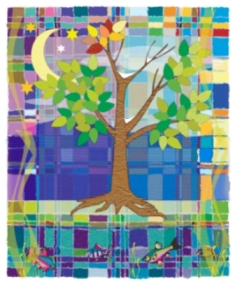 Four seasons quilt on fabric
Inspirational Quotes Poems
Colour
The world is full of colour!
"Tis Autumn once again,
And leaves of gold and crimson
Are lying in the lane.

There are brown and yellow acorns,
Berries and scarlet haws,
Amber grose and heather
Purple across the moors!

Green apples in the orchard,
Flushed by a glowing sun;
Mellow pears and brambles,
Where coloured pheasants run!

Yellow, blue and orange,
Russet, rose and red-
A gaily-coloured pagent-
An Autumn flower bed.

Beauty of light and shadow,
Glory of wheat and rye,
Colour of shining water
Under a sunset sky!

Tall Trees
With their feet in the earth
And their heads in the sky,
The tall trees watch
The clouds go by,


When the dusk sends quickly
The birds to rest,
The tall trees shelter them
Safe in a nest,

And then in the night
With the tall trees peeping,
The moon shines down
On a world that's sleeping.


Eileen Mathias
Inspirational Quotes Poems
The Joy Of A Garden
The joy of creation,
A gardener knows,
Holds more than the beauty
Of lilly and rose.


For he feels warm blessing,
Like sunshine in May,
Of working together
With God day by day.

The joy of each person
Who shares the glad sight
Of blossoming glory
Is more than delight.


For always in gardens
The soul is aware
Of God's loving presence
And walks with Him there.


Gail Brook Burket
Inspirational Quotes Poems
The human mind is not capable of grasping the Universe. We are like a little child entering a huge library. The walls are covered to the ceilings with books in many different tongues. The child knows that someone must have written these books. It does not know who or how. It does not understand the languages in which they are written. But the child notes a definite plan in the arrangement of books--a mysterious order which it does not comprehend, but only dimly suspects.
Albert Einstein
This grand show is eternal. It is always sunrise somewhere; the dew is never all dried at once; a shower is forever falling; vapor ever rising. Eternal sunrise, eternal sunset, eternal dawn and gloaming, on seas and continents and islands, each in its turn, as the round earth rolls.
John Muir

Character is like a tree and reputation like a shadow. The shadow is what we think of it; the tree is the real thing.Be sure you put your feet in the right place, then stand firm.Am I not destroying my enemies when I make friends of them?
Abraham Lincoln

A friend is one that knows you as you are, understands where you have been, accepts what you have become, and still, gently allows you to grow.This above all: To your own self, be true.
William Shakespeare

I'm concentrating on staying healthy, having peace, being happy, remembering what is important, taking in nature and animals, spending time reading, trying to understand the universe, where science and the spiritual meet.
Joan Jett

I still find each day too short for all the thoughts I want to think, all the walks I want to take, all the books I want to read, and all the friends I want to see.
John Burroughs

I arise in the morning torn between a desire to improve the world and a desire to enjoy the world. This makes it hard to plan the day.
E. B. White
There Is Another Sky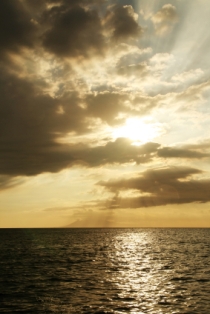 There is another sky,
Ever serene and fair,
And there is another sunshine,
Though it be darkness there;
Never mind faded forests, Austin,
Never mind silent fields -
Here is a little forest,
Whose leaf is ever green;
Here is a brighter garden,
Where not a frost has been;
In its unfading flowers
I hear the bright bee hum:
Prithee, my brother,
Into my garden come!

Emily Dickinson
Here is a nice collection of inspirational poems that are beautifully written to lift up your spirit. Please enjoy, but remember to come back soon.
You will find more inspirational quotes and poems here:


Free Inspirational Quotes

Free Inspirational Poems

Christmas Inspirational Poems

Inspirational Friendship Poems

Go To The Homepage From Inspirational Quotes Poems