Kay-Pic
Inspirational Graphics 
Many photos found on this site that contain the Kay-Pic.com signature at the bottom have been taken by me. I am not a photographer, just someone who loves to snap an image, or create a picture. My Uncle told me that one.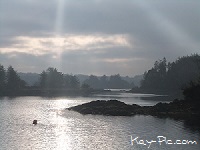 Hi, my name is Kay
and welcome to my pictures.
My Nan in Tipperary Ireland who was born in 1900 had a camera. Her photos of the family are still looking good today. I think that inspired me as a child to get snapping. I had an old Zenith 8 at school. Now that was a camera. Heavy, robust and when you released the shutter a very loud "Click" could be heard for miles. Well that is my memory of it. I then gradually moved up the 35mm film cameras until the digital era arrived.
I use to love the anticipation of waiting to see how a photograph turned out. More time was spent on which lens, filter and settings. Everything carefully placed in my huge and very heavy camera bag. I thought I would not find digital photography as interesting.
In the beginning I would take identical photos with my film and digital camera, then compare, I wonder if anyone else would do that?
Anyway I have moved on and have fallen in love with digital photography. Having the option to only take one or many pictures, then print them, instead of waiting for my roll of 36 to end is a real bonus.
So what can I do with these thousands of images?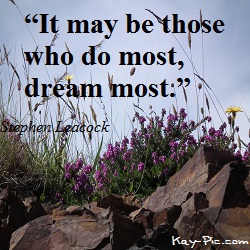 I am pretty much a glass half full person and love people who inspire, so I decided to put my two favourite things together. My images, along with fantastic inspirational quotes.
As you browse my site, lookout for the Kay-Pic.com on the image and enjoy.
I am slowly adding more to the collection.
If interested they were taken in Ireland, United Kingdom, Egypt, Turkey, Spain and many  more beautiful places.
Do You Need An Inspirational Graphic/Slogan For Your
Web Site Or Blog?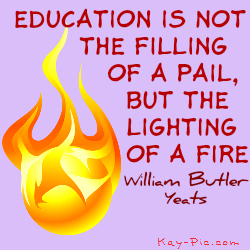 I have decided to group together" My Graphics Creations" for you to use. Maybe on Facebook, Posters, School work, your web sites, blogs, in fact, they could fit in almost anywhere.
There is a small fee for these, but by the time you calculate the cost for each single graphic, against the time needed to produce them, I think you will agree that they are a bargain.

Pack One
---
---
Pack One consists of 50 Graphics with quotes.
They will not have my Kay-Pic.com signature on them.
They have been designed by me, and are all JPEG images.
You have the right to use them for your own site, blog or work.
You do not have the right to resell any of them or the images graphics or slogans.
I want you to be entirely satisfied, and a full 30 day money back guarantee is there to cover this.

Coming Very Soon more packs

Packages will be changing all the time on Kay-Pic, so remember to come back soon. Now off to the main page.