Christmas Inspirational Poems
Christmas inspirational poems celebrate the joy of the Christmas season. Be at peace with the love, joy and presence of the season.
Seasonal poems can be enjoyed anytime of the year. Whenever you want to remember the beautiful emotions of the holiday, read the poems that bring those memories to you.
Enjoy these beautiful inspirational poems;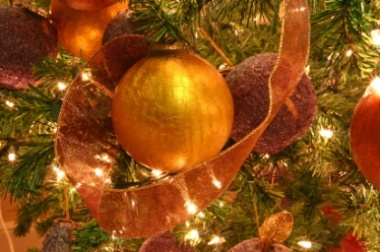 A gold ornament on a Christmas tree
Christmas Inspirational Poems
Christmas Carol
When Christ was born in Bethlehem,
'Thas night, but seemed the noon of day:
The stars whose light
Was pure and bright,
Shone with unwavering ray,
But one, one glorious star,
Guided the Eastern Magi from afar.

Then peace was spread throughout the land;
The lion fed behind the tender lamb:
And with the kid,
To pasture led,
The spotted leopard fed;
In peace, the calf and bear,
The wolf and lamb reposed together there.

Henry Wadsworth Longfellow

A Bell
Had I the power
To cast a bell that should from some grand tower,
At the first Christmas hour,
Outring,
And fling
A jubilant message wide,
The forgëd metals should be thus allied:-
No iron Pride,
But soft Humility, and rich-veined Hope
Cleft from a sunny slope;
And there should be
White Charity,
And silvery Love, that knows not Doubt nor Fear,
To make the peal more clear;
And then to firmly fix the fine alloy,
There should be Joy!

Clinton Scollard
Mistletoe
Sitting under the mistletoe
(Pale-green, fairy mistletoe),
One last candle burning low,
All the sleepy dancers gone,
Just one candle burning on,
Shadows lurking everywhere:
Some one came, and kissed me there.

Tired I was; my head would go
Nodding under the mistletoe
(Pale-green, fairy mistletoe),
No footsteps came, no voice, but only,
Just as I sat there, sleepy, lonely,
Stooped in the still and shadowy air
Lips unseen - and kissed me there

Walter de la Mare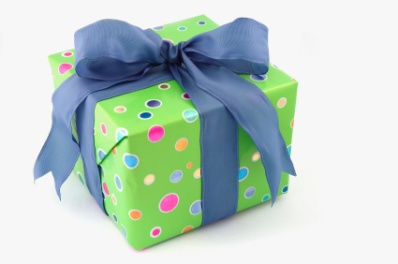 The Christmas Gift Poem
It isn't the flowing ribbons,
draped and curled with extra care,
or the fine and fancy bows
tied with ornamental flair.

It isn't the label on the box,
the sum of money spent,
or anything that shows the length
to which you obviously went.

The beauty of a Christmas gift
cannot be seen at all.
For the loveliness of giving
is a feeling, grand and tall.

It's the genuine offer of love,
the yearning to make a connection,
a show of honest gratitude,
a display of sincere affection.

Author Unknown

When Christmas bells are swinging
above the fields of snow,
We hear sweet voices ringing
from lands of long ago,

And etched on vacant places
Are half-forgotten faces
Of friends we used to cherish,
And loves we used to know.

Ella Wheeler Wilcox


The Gift
Freedom is The Gift.

The Three Kings
The three kings travel far to bring gifts to the newborn baby.

Christmas Bells
Christmas Bells is about Peace on Earth and good will to men.

The Twelve Days of Christmas
The first day of Christmas
My true love sent to me,


Hang Up The Babys Stocking
Hang up the baby's stocking
Be sure you don't forget!

The Night Before Christmas
'Twas the night before Christmas, when all through the house
Not a creature was stirring, not even a mouse;

At Christmas
A man is at his finest towards the finish of the year;

Back Home With Us For Christmas
Across the festive store I see her,
A mother knelt beside her child.

A Puppy's Christmas
Can there be anything greater than a puppy's Christmas?

Christmas Fancies
The air is filled with Christmas fancies at this time of year.


Return To Inspirational Quotes and Poems

Go To The Homepage From Christmas Inspirational Poems