Bereavement Poetry
Bereavement poetry offers comfort and fills a space that is created when our own words fail us. Poems written by others, help to express our own pain and grief. During an unsettling time, poems can speak for us.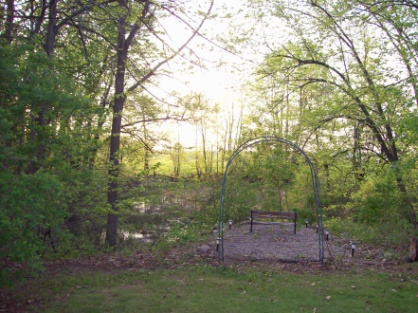 Bench and trellis in Spring
They that love beyond the world cannot be separated by it. Death cannot kill what never dies.
William Penn
Please find comfort in the following poems:
Miss Me But Let Me Go
When I come to the end of the road
and the sun has set on me,
I want no rites in a gloom filled room,
Why cry for a soul set free.
Miss me a little--but not too long,
and not with your head bowed low,
Remember the love that we once shared,
Miss me--but let me go.
For this is a journey that we all must take,
And each must go alone.
It's all a part of the Master's plan,
A step on the road to home.
When you are lonely and sick of heart,
Go to the friends we know.
And bury your sorrows in doing good deeds,
Miss me--but let me go.

Author unknown
To Those I Love And
Those Who Love Me
When I am gone, release me let me go
I have so many things to see and do
You mustn't tie yourself to me with tears
Be happy that we had so many years
I gave you my love, you can only guess
How much you gave to me in happiness

I thank you for the love you have shown
But now it's time I traveled alone
So grieve a while for me if grieve you must
Then let your grief be comforted by trust
It's only for a while that we must part
So bless the memories within your heart
I won't be far away. For life goes on

So if you need me call and I will come
Though you can't see or touch me I'll be there
And if you listen with your heart you'll hear
All of my love around you soft and clear
And then when you must come this way alone
I'll greet you with a smile and welcome you home.

Author Unknown
When you feel Lonely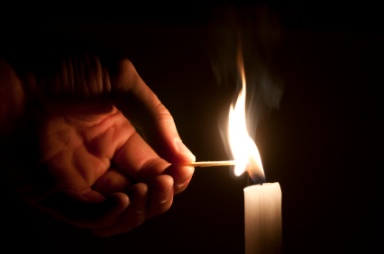 When a person you love passes away
Look to the night sky on a clear day.

The star that to you, appears to be bright,
Will be your loved one,
Looking upon you during the night.
The lights of heaven are what shows through
As your loved one watches all that you do.

When you feel lonely for the one that you love,
Look to the Heavens in the night sky above.

Author Unknown
Find More Bereavement Poetry
Back To Bereavement Poem

Go To The Homepage From Bereavement Poetry