Free Inspirational Stories
For Your Enjoyment
I pass these free inspirational stories to you, and know that they will be food for thought, as you sit back and enjoy them. I enjoy finding stories that offer hope; that inspire the reader to look at things differently..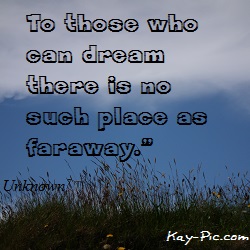 Words That Inspire
Hang On To Each Other
Too often we feel alone. But there is always someone ready to take our hand. There is a beautiful story of an overworked nurse who escorted a tired, young man to her patient's bedside. Leaning over and speaking loudly to the elderly patient, she said, "Your son is here."
With great effort, his unfocussed eyes opened, then flicked shut again. The young man squeezed the aged hand in his and sat beside the bed. Throughtout the night he sat there, holding the old man's hand and whispering words of comfort.
By morning's light, the patient had died. In moments, hospital staff swarmed into the room to turn off machines and remove needles. The nurse stepped over to the young man's side and began to offer sympathy, but he interrupted her.
"Who was that man?" he asked.
The startled nurse replied, "I thought he was your father!" "No, he was not my father," he answered. I never saw him before in my life."
"Then, why didn't you say something when I took you to him?"
"I realized he needed his son and his son wasn't here," the man explained. "And since he was too sick to recognize that I was not his son, I knew he needed me."
Mother Teresa used to remind us that nobody should have to die alone.
We are made to travel life's journey hand in hand. There is someone ready to grasp your hand today. And someone hoping you will take theirs.
Remember to hang on to one another.
Author Unknown
Remember Those Who Serve
Free Inspirational Stories
In the days when an ice cream sundae cost much less, a 10 year-old boy entered a hotel coffee shop and sat at a table. A waitress put a glass of water in front of him. "How much is an ice cream sundae?" he asked. "50¢," replied the waitress. The little boy pulled his hand out of his pocket and studied the coins in it. "Well, how much is a plain dish of ice cream?" he inquired. By now more people were waiting for a table and the waitress was growing impatient. "35¢!" she brusquely replied. The little boy again counted his coins. "I'll have the plain ice cream," he said. The waitress brought the ice cream, put the bill on the table and walked away. The boy finished the ice cream, paid the cashier and left. When the waitress came back, she began to cry as she wiped down the table. There, placed neatly beside the empty dish, were two nickels and five pennies. You see, he couldn't have the sundae, because he had to have enough left to leave her a tip.
Author Unknown

To read more Free Inspirational Stories, please take a look at these;

Growing Old Isn't What It Used To Be
It is a different world now, than the world that some people grew up in.

The Brick
The brick is a story about seeing a bigger picture than the one that we are in.

A Little Bit of Joy
A Little Bit of Joy is about treating everyone with respect and value.

A Red Marble
During the waning years of the depression, in a small southwestern Idaho community...

Rain Washed
A little girl had been shopping with her mom in Target.

How The Little Kite Learned To Fly
"I never can do it," the little kite said, as he looked around at the others high over his head.

Growing Good Corn
There once was a farmer who grew award winning corn.

Someday
Someday I will do whatever I want, but not quite yet.

Living and Working
Everything needs to be in balance, even living and working.

Return To Inspirational Short Stories

Go To The Homepage From Free Inspirational Stories